Microsoft Outlook for iOS gains new Search-related features, major improvements
2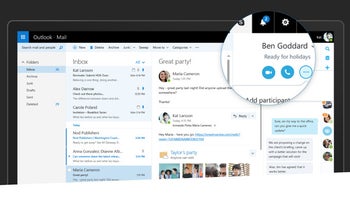 Outlook has just received a new update on iOS that brings a handful of improvements meant to enhance the Search experience. The first thing you'll notice after the update is that Search now has its own tab on a simplified navigation bar.
However, the most important addition to the app is the option to search for emails, files, and contacts in multiple accounts from a single search box. Furthermore, Microsoft added a new sport for the search icon, at the bottom of
Outlook
. In order to get access to top contacts, upcoming itineraries, package deliveries and recent attachments, simply tap on the new search icon.
Microsoft also mentions that all contacts and files should now be integrated directly into the new search experience, which means that
Outlook users
will be able to access them by tapping on the headers of different sections.
Finally, there's a new set of filters that allow you to fine-tune your search. For example, you can search on a single Outlook account from the menu inside the search bar, or sort the results to only show emails with attachments.
All the changes included in the update are rolling out to iOS devices in the next few weeks, so if you can't see them right away, don't worry as they should pop up in your Outlook app very soon.