Microsoft Office for Android and iOS coming late 2014, Windows RT refresh on the roadmap too
10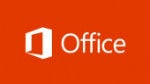 A new roadmap has leaked that allegedly shows Microsoft's plans for its Office suite of apps. The roadmap is part of "Gemini", which apparently is the Office team's update project codename, and the twin to Windows Blue (pun grudgingly used). According to the roadmap, the team may be putting Android and iOS on the back-burner, and working on other updates, including Office for Windows RT before competing mobile platforms.
The Gemini updates are planned in different "waves". First up is Wave 1.0, due in October 2013, which includes improvements to the Metro versions of the core Office apps (Word, Excel, PowerPoint, and OneNote) to go along with the Windows Blue update. These improvements are said to include better touch controls for Windows 8 and Windows RT.
Wave 1.5 is slated for April 2014, and will bring a "refresh" of Office RT and Windows Phone support, in addition to the new Office for Mac. Then, Wave 2.0 is scheduled for October 2014, and that is where we finally see Office for iOS and Android show up in the plans. Wave 2.0 also has Outlook RT listed, so Windows RT users only have to wait another year and a half before they have a powerful alternative to the built-in Mail app.
source:
ZDNet