Microsoft News Pro brings customized news to Android users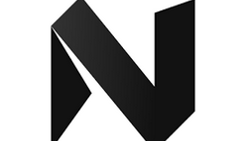 Microsoft has launched its News Pro app for Android. With over one million topics for users to choose from, those sporting an Android device can sign in from Facebook or LinkedIn to receive news that revolves around their work interests. Boards and forums are available for users to chat about the news that is important to them. You see, News Pro gives subscribers customized content based on where they live, what they do for a living, and the things that interest them.
Besides a broad list of topics, users are able to type in specific titles of things that they want to know more about of. Microsoft News Pro can be considered similar to Google Now, although with a bit more deeper coverage than provided by the latter.
News Pro is a Microsoft Garage release, which means it will give off an indie-type vibe. At the Google Play Store, where the app can be installed, 25 reviewers have given it an average score of 3.8. If interested in the app, click on the link below. With News Pro, users will be kept up to date all day long on the things that interest them, not just when the news is on at 6 and 11pm. All you need to do to install the app is click on the link found directly below.
Download Microsoft News Pro (
Android
)
source:
AndroidAuthority