Microsoft 86's the Wireless Keyboard Adapter for the Microsoft Surface
3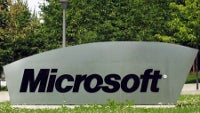 Microsoft has killed off the Wireless Keyboard Adapter for the
Microsoft Surface
. The cylinder shaped accessory allows the tablet and the Surface Type or Surface Touch Cover to connect from 30 feet away. Priced at $59.99, the Wireless Keyboard Adapter was launched last September, and currently appears on the Microsoft website, listed as being out of stock.
One person with a faulty unit was told by Microsoft that it could not replace his faulty adapter and offered him a $20 credit instead. A Microsoft spokesman blamed the decision to stop offering the Wireless Keyboard Adapter on a number of factors, although the Redmond based company did not mention what these factors are.
"Due to a number of factors, we are no longer manufacturing the Surface Wireless Keyboard Adapter. We are always evaluating our options and remain committed to helping people be productive with Surface."
-Microsoft
On the other hand, Microsoft might have a winner with its Surface Power Covers. This is a QWERTY keyboard attachment that is also a protective case, and has an embedded cell that increases the battery life on your slate by 70%.
Just released earlier this month
, the Power Covers are already out of stock. Since the Microsoft Store won't let you backorder, if you want one, you will have to keep checking to see when they are back in stock.

Microsoft will no longer offer the Surface Wireless Keyboard Adapter
source:
CNET