MetroPCS debuts voice over LTE in one market, South Korea to debut service Wednesday
5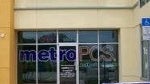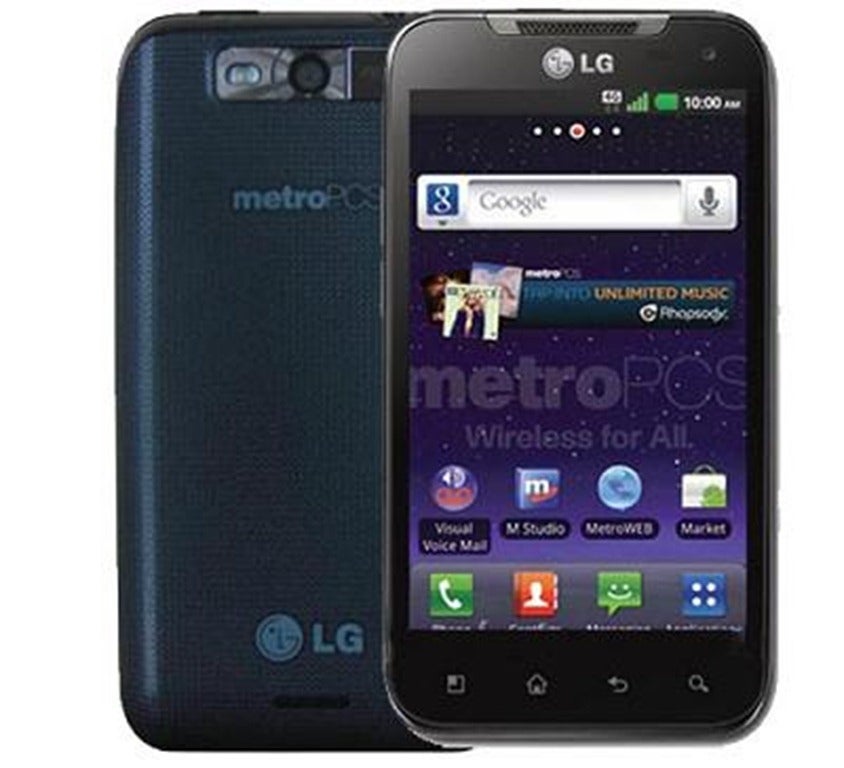 The LG Connect 4G provides VoLTE for MetroPCS customers
Back in February 2011, there was a rumor that pre-paid carrier MetroPCS was
about to offer voice over LTE
. This is a service that uses extra bandwidth on LTE signals for phone calls. Sorry to say that the HTC device mentioned never panned out. But now, some 18 months later,
MetroPCS has launched the first voice over LTE service
. With an exceptionally tiny footprint, the service works in and around the Dallas area on just one handset, the
LG Connect 4G
. MetroPCS says more locations will be offering the service which will be available on more handset models. MetroPCS says users of voice over LTE will notice clearer calls. Metro beat out Verizon which had been
testing the technology in two markets
with a plan to roll it out next year.
Ironically, South Korea is expected to throw the switch on its voice over LTE technology on Wednesday using a
specially embedded version of the Samsung Galaxy S III
which will be available in the country on August 8th. Voice over LTE can handle LTE bandwidth that is 2.2 times that of 3G. The caller on the other end of the line sounds like he is sitting right next to you while connection times go from the 5 seconds over 3G to .25 to 2,5 seconds. The service, also known as HD Voice, will begin Wednesday from SK Telecom with voice quality 40% times better than on a 3G call.
"With the commercialization of HD Voice, SK Telecom firmly establishes itself as top LTE service provider in terms of market share, network infrastructure and technology. Going forward, SK Telecom will continue to provide customers with innovative, lifestyle-enhancing LTE services including those that utilize HD Voice"-Joon-dong Bae, President of Network Operation Business, SK Telecom
Starting tomorrow, the carrier will offer special versions of the Samsung Galaxy S III, embedded with the technology necessary for voice over LTE. Firmware updates for existing units will take place this quarter, allowing those customers to also use voice over LTE. SKTelecom's LTE network reaches 99% of South Korea's population.
source: MetroPCS,
KoreaTimes
,
TheVerge
, via
Phandroid


MetroPCS Launches World's First Commercially Available Voice Over LTE Service and VoLTE-Capable 4G LTE Smartphone

DALLAS, Aug. 7, 2012 /PRNewswire/ -- MetroPCS Communications, Inc. (NYSE: PCS) today reached another innovation milestone by announcing the world's first commercial launch of Voice over LTE (VoLTE) services, availability of the world's first VoLTE-capable handsets and the first sale of a VoLTE-capable handset at one of the company's Dallas/Fort Worth store locations. MetroPCS is selling the new VoLTE-capable LG Connect 4G Android™ smartphone at select U.S. stores and will continue to roll out VoLTE services and phones in the coming weeks.

"Being the first operator globally to reach this industry first speaks volumes about our company's innovative spirit and passion to achieve goals that we believe will have long-term benefit for our customers and for the company," said Roger Linquist, chairman and chief executive officer of MetroPCS. "The initial move to LTE and this move to VoLTE allow us to achieve significant spectral efficiencies and will increase network capacity so that we can enhance the 4G LTE experience that our customers have today at a tremendous value. VoLTE also provides a foundational capability for future Rich Communication Services (RCS), which we plan to launch later this year."

The addition of VoLTE capabilities to MetroPCS' 4G LTE handsets will be transparent to consumers as they continue to enjoy all the voice and 4G LTE data services with which they are already familiar. Calls to and from the handset will use VoLTE, regardless of the handset or network used on the other end of the call.

MetroPCS was the first U.S. carrier to deploy a commercial 4G LTE network in September 2010 and has since built out its 4G LTE network to cover roughly 90 percent of its CDMA footprint.

For more information, please visit:

Details on rate plans and service features: www.metropcs.com/plans
Recommended Stories