MetroPCS adds subscribers, profit grows in Q2
7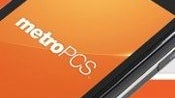 MetroPCS might not have the huge subsriber base of the four major US carriers, but it's among the biggest providers of no contract services, which along with the company's active 4G LTE network yielded it a
profit of $84 million
, or $.23 per share, for the second quarter of the year, a growth of 6% on the year. Analysts expected stronger earnings of $.28 per share. The total revenue of the company went up to $1.21 billion, up from $1.01 in the same trimester last year. Net subscribers also grew by 200,000 to reach nearly 9.1 million at the end of the quarter.
"The demand for no annual contract, affordable, predictable and flexible wireless service and Android Smartphones is accelerating, and we are well-positioned to continue to capture our share as the Android platform provides our subscribers with access to thousands of applications and greater access to multimedia and video,"
Roger D. Linquist, Chief Executive Officer of MetroPCS, said.
At the same time, though, a growing cost of service and an increase in cost of equipment brought down the operating margin to 17.4%. This was also reflected in the average revenue per user which went up 1.6%, while cost per user grew faster by 5.8%.
source: MetroPCS