MetroPCS LTE network now on in New York City, Boston and Sacramento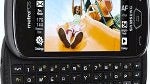 MetroPCS was the first US carrier to launch an LTE network and a "4G" handset, with the
Samsung Craft
. Today the carrier announced that it is expanding the LTE speeds to the New York City, Boston and Sacramento metropolitan areas.
The carrier's prepaid 4G concept offers unlimited everything plans for $55 a month with all taxes and fees included. For $5 more, you get video-on-demand from NBC, BET and Univision. User reports are showing LTE speeds on the Samsung Craft that are comparable to 3G in reality, but you can't argue with the no-contract monthly price.
Still, when away from LTE coverage area, you will be stuck with 2G speeds on the MetroPCS network, so the carrier has a long way to go. On tap for LTE in the next few weeks are also Atlanta, Jacksonville, Miami, Orlando and Tampa metropolitan areas.
source:
MetroPCS