Meizu M5 is official with 5.2-inch 720p display and price that's just a tad more than $100
2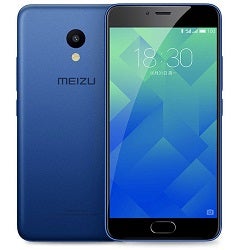 There's certainly no shortage at all of budget smartphones here in late 2016, but that isn't stopping manufacturers from kicking out more and more of these handsets. Meizu is a company that's no stranger to creating these sorts of budget handsets, and the company just officially took the wraps off of their latest handset – the M5.
Meizu's M5 was
officially certified by China's version of the FCC
last Wednesday, so we already had a solid idea as to what the phone would be packing. Nonetheless, it's nice to have official confirmation on the specs from Meizu with the announcement now being official. In case you haven't been following this handset, the
Meizu M5
comes equipped with a 5.2-inch display with a resolution of 1280 x 720. The display itself is covered with 2.5D curved glass, and that's going to be your home to interacting with Meizu's Android-based Flyme UI. Powering the OS is the MediaTek MT6750 (64-bit octa-core processor that's clocked at 1.5GHz), and a 3,070 mAh battery should help to ensure that you've got enough juice to get you through a full day of solid use. Couple all of that with a 13MP rear camera with phase-detection autofocus, 5MP selfie camera up front, and a hybrid SIM tray that can house either two SIM cards or one SIM card and one microSD card for memory expansion, and you're looking at a pretty complete package.
With the M5, Meizu is offering the phone in two different variants. The less-powerful model will feature 2GB of RAM and 16GB of storage, whereas the other option will boast 3GB of RAM and 32GB of storage. Those two variants will sell for the equivalents of $103 and $132 USD respectively, and they're expected to launch in China sometime in November. It's not likely to cost significantly more when it lands in markets across Europe and parts of Asia. In any case, the M5 looks like it offers pretty decent specs for not a lot of money.
Meizu M5 – Fun Begins with Color
OCTOBER 31ST, 2016.
Meizu, a global smartphone manufacturer, launches its newest device in its M series, named the Meizu M5. The Meizu M5 is a smartphone with durable hardware and a beautiful exterior.
"Users will be delighted to find that the Meizu M5 comes in five different colors including some colors that have never before been seen on Meizu smartphones. It's a budget-friendly phone that is both aesthetically pleasing while still containing all of the important features like the fingerprint sensor and high quality camera,"
Li Nan, Vice President of Meizu, announced today.
Range of colors and exquisite style
With the Meizu M5, people have a choice between five different colors: matte black, blue, champagne gold, mint green and white. Great effort and sophisticated technology has gone into creating these colors, resulting in their improved longevity. For example, the mint green M5 device was made with a transparent layer of additional UV coating to keep the back colour fresh and shiny. The matte black model's surface is designed to resist scratches and fingerprints. CNC technology was used to craft the polycarbonate cover of the phone resulting in a sleek and streamlined device.
Sharp image quality

The fully-laminated 5.2-inch HD display of the Meizu M5 was created using IPS technology for a crisp image quality. The integrated blue light filter of the M5 automatically adjusts blue light emission to reduce eye strain.
Reliable performance and lasting battery life
The MT6750 processor of MediaTek ensures the device's high performance at all times. People will find that they can enjoy plenty of activities on their device for a long duration with the Meizu M5's 3070 mAh battery.
Two different versions
There will be two versions of the Meizu M5 that people will be able to choose from. It will come with 2GB RAM and 16GB of internal storage or with 3GB RAM and 32GB of internal storage.
Safe and convenient fingerprint recognition
Users can use a quick and safe method of turning on their phone using their fingerprint with the Meizu M5. The fingerprint sensor has a response speed of 0.2 seconds.
Take great photos – during day and night
The Meizu M5's 13-megapixel rear camera allows you to take great pictures even in low-light conditions. The camera is equipped with PDAF which can focus at a speed of 0.2 seconds. Shooting at night is also made easy with the dual LED flash. The M5 comes with a 5-megapixel front-facing camera.
Availability
Meizu is currently officially for sale in Austria, Belgium, Brazil, Brunei, Bulgaria, Cambodia, China, Croatia, Cyprus, Czech Republic, Denmark, Estonia, Finland, France, Germany, Greece, Hong Kong, Hungary, India, Ireland, Israel, Italy, Latvia, Lithuania, Luxembourg, Malta, Myanmar, Netherlands, New Zealand, Poland, Portugal, Romania, Russia, Slovakia, Slovenia, Spain, Sweden, Ukraine and United Kingdom.
About Meizu
Meizu is a global smartphone company that designs and produces smartphones created to provide a simple, intuitive mobile experience for people whose time is expected to be simply spent in using their devices, instead of figuring out the way of using them.
Meizu expanded into the smartphone market in 2008 and has been committed to developing reliable smartphones ever since. Based on a business philosophy and committed to pursuing perfection and long-term development, Meizu remains focusing on developing innovative and user-friendly smartphones for consumers.
Meizu phones are characterized by their light, comfortable design, premium sound quality, high-definition camera, and simple, elegant user interface, combining performance, ease of use and functionality with the durability needed to survive the human experience.