Meizu M5 Review
20
Introduction
If you live in the United States, chances are you've never heard of Chinese phone maker Meizu. The company has grown to sell some 22 million phones in 2016, with almost 90% of them sold in China. That ranks it among the bigger phone makers over in the world's most populous nation, and with that popularity, some enthusiasts who have heard about the brand might wonder: what's special about Meizu phones? How would they work if you import one to the U.S.? Actually, certain Meizu handsets do end up being sold through some European retailers, but the exposure is patchy at best.
The Meizu M5 that we have up for review here is the company's most affordable phone: a 5.2 incher with an entry level MediaTek system chip, it still packs the important for security fingerprint scanner and a few other extras.
Join us for our full Meizu M5 review to see whether it's worth considering for buyers who are willing to experiment with importing a phone from China.
Design
The M5 is made of semi-matte plastic which feels warm and inviting, plus it looks good and does not get smudged with fingerprints.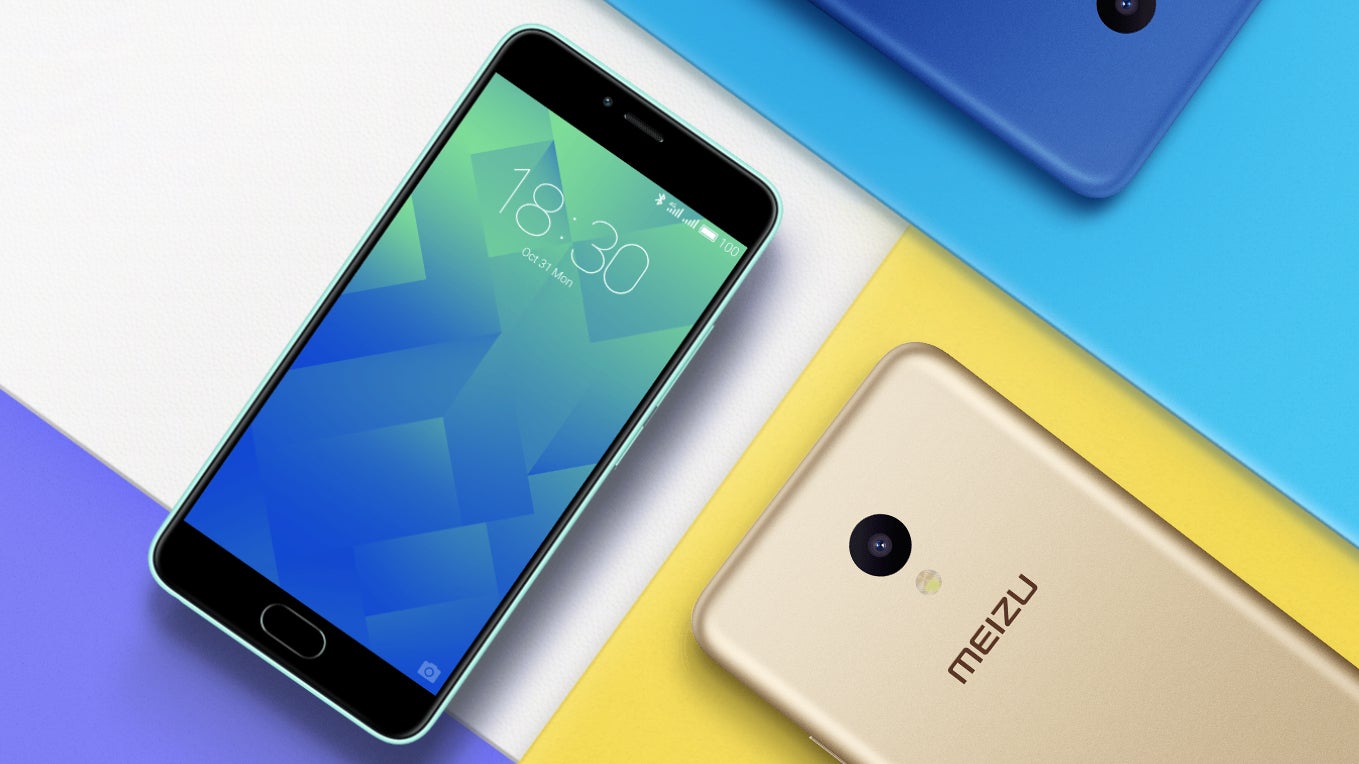 The Meizu M5 is an affordable phone, and you can tell by its design: it's an all-plastic body that, depending on the color, might fool you into thinking you are looking at a metal phone from afar. It's not, but the semi-matte plastic on it feels nice to touch and does not catch annoying fingerprint smudges.
The body itself is neither too thick, nor among the thinnest: it measures 0.31 inches (8 mm) in thickness. The phone is also fairly light-weight at just 4.9 ounces (138 grams).
The right screen and body size for a phone is a subjective matter, but it feels like 5.2 inches is around the golden mean: neither too large, nor too small. This is a nice size that will suit many people.
The fingerprint scanner is a nice extra for such an affordable phone: it is fast and fairly reliable, we had no issues with it.
You should also know that the phone uses a microUSB port for charging, no fancy USB-C port here. And yes, it has a 3.5mm headset jack.
Finally, you have five color options to choose from: mint green, champagne, matte black, glacier white, and sapphire blue, which is more than sufficient variety.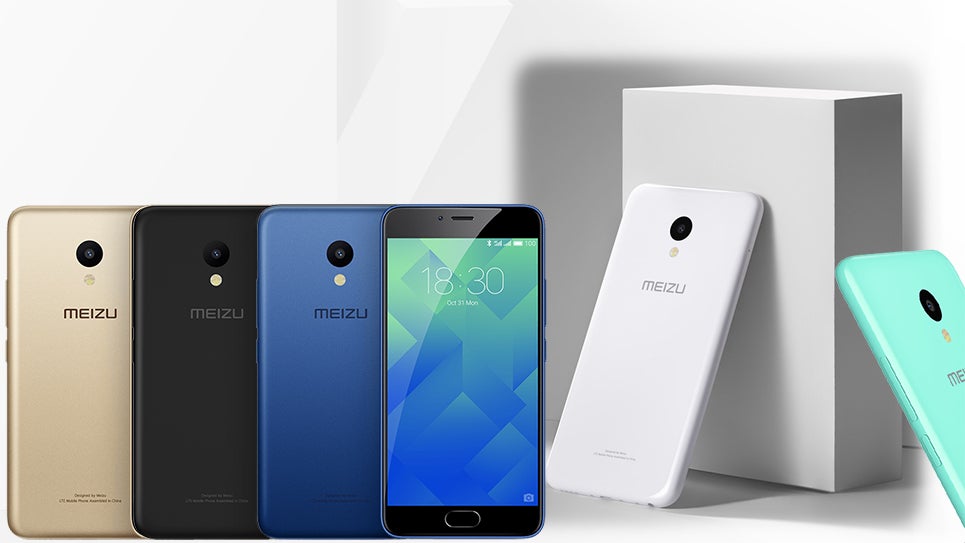 Display
A 5.2" display with cold, bluish colors that appear slightly washed out. It's not too bad, but it's definitely one of the weak points of the phone.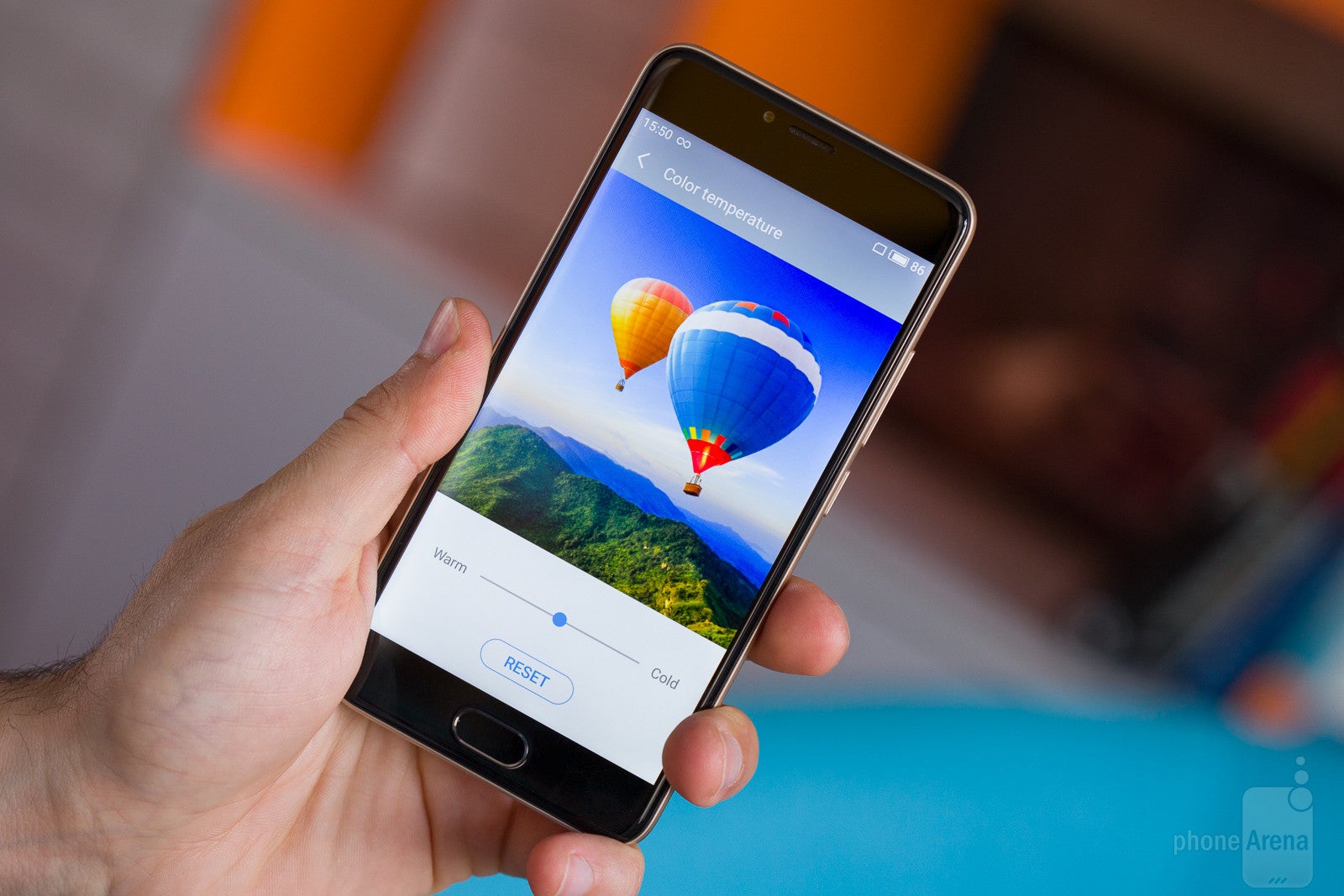 The Meizu M5 sports a 5.2" IPS LCD screen with a resolution of 720 x 1280 pixels.
The screen is usually one of the weakest points in an affordable phone, and the Meizu M5 is no exception. First, there is a noticeable light bleed on the top of the display on our unit (a slight one on the bottom as well). Secondly, colors are on the cold side: whites appear bluish and overall colors are not perfectly balanced. The screen definitely lacks in liveliness, colors look a bit washed out.
Good news is that the screen gets fairly bright (we measured peak brightness of 466 nits) and it's not too reflective, so it's reasonably easy to read what's on the display even on a bright, sunny day.
The 720 x 1280 pixel resolution works out to a pixel density of 282 ppi. What this number means is you can see some slight pixelization and jagged edges here and there. We don't find this to be a major issue, though (the bluish colors seem like a bigger issue in daily use), but again, something to consider.
We should also note that there is an ambient light sensor – and believe it or not some affordable phones still lack one – that adjusts screen brightness automatically. It is a bit on the slow side and does not gradually adjust the brightness, but instead jumps abruptly from dark to bright. Still, it works, and we're happy with both how bright, but also how dark the screen can get at night, so that it does not hurt your eyes when you read in bed.
Display measurements and quality