Magazine sales on the Apple iPad are slipping
1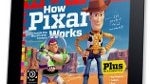 No matter the title, almost every magazine publisher found themselves with a light buIld over their head when the Apple iPad was introduced. The huge screen and the interactive UI seemed a perfect match with magazines. While daily newspapers with their focus on text fit smartphones quite well, magazines, with a more visual content, transfer better to a bigger screen like the one seen on Apple's tablet.
Despite all of the advantages of distributing an iPad version, the Audit Bureau of Circulations has found that every big name magazine has seen a drop in its Apple iPad circulation and some never had a good month to begin with.
Glamour
magazine sold 4,301 copies its first month-and the dropped 20% in October and again in November to bring circulation to 2,775 copies.
Wired
, which started strong with 100,000 copies sold in its debut month, dropped sharply to an average of 31,000 between July and September and an average of 21,500 between October and November. Other fading magazines like Vanity Fair and Men's Health have lost subscribers, but not as much as the others.
Many put the blame for the decline squarely on the publishers lack of imagination. With the Apple iPad, publishers can do more than just put this month's issue online. Using links to video and interviews and media libraries, a boring story could be turned into a multimedia funhouse and for the publishers to reach the level of revenue that they were thinking about achieving, they will need to open up their magazine's content to make it more interactive to Apple iPad owners.That is, if it is not too late to turn around the drop in circulation.
source:
WWDMedia
via
LATimes
Recommended Stories