Luxury edition of the Samsung Galaxy Tab comes with a leather case & Bluetooth headset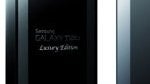 Just about anyone can get their hands on the Samsung Galaxy Tab by shelling out some serious cash, but for those who want something extra with their purchase, they can consider buying a special edition version of the highly prized Android powered tablet.
In the presence of many upper-class consumers at the yearly Millionaire Fair, Samsung introduced their limited Luxury edition of the Galaxy Tab – which isn't drastically different to separate it from other variants available. In fact, the only thing you'll find packaged with the Luxury edition is a Bluetooth headset and a leather case – and that's it!
Yeah, we know what you're thinking, but those are the only new things you'll find about it. You'd better think fast on your feet if you want this one because it's only going to be sold between December 15, 2010 to January 31, 2011 for 749 euros ($992).
source:
Samsung Hub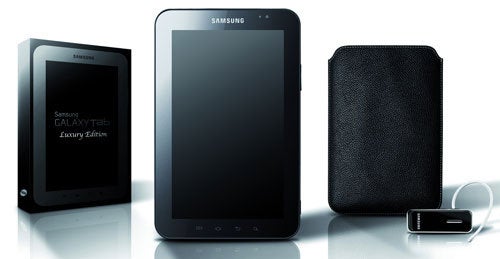 The Luxury edition comes packaged with a Bluetooth headset and leather case.