Liveblog: T-Mobile's "Un-carrier 7.0" event
42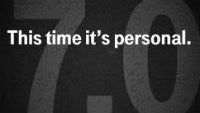 Currently situated as the United States' fourth largest carrier, and likely soon to be the third largest carrier, T-Mobile has single-handedly changed the landscape of wireless service.
Through a variety of "un-carrier" announcements over the past 18-20 months, we have seen new paradigms for selling wireless service, paying for handsets, and a trend of seeing the once ubiquitous two-year contract slowly leave center stage.
T-Mobile has also aggressively been positioning its rate plans, with the individual plans all having unlimited data in one flavor or another. Lately, the family plans have been getting attention, coupled with aggressive incentives to help families recoup the costs of switching carriers (cancelation fees, equipment purchases, etc.).
Those changes were quickly mimicked by the rest industry, and it has proven to be a goldmine for T-Mobile, as the carrier has seen subscriber additions in the millions quarter-over-quarter, casting a shadow over its competition, a trend that is expected to continue through the remainder of the year.
Most recently, T-Mobile introduced unlimited music streaming for a number of popular music apps, the list of which is expanding and will soon include Google Play Music.
Now it is time for "Un-carrier 7.0," whose announcement will be made today in San Francisco. Team Magenta is billing this announcement as, "this time it's personal." So what might T-Mobile and its highly visible CEO John Legere have in store for us?
Whatever it is, we expect that everyone should be able to relate to it in a way that affects them personally, might that mean free data for using social media? Simplified billing saving folks more money? Money is always personal.
All will be revealed as we will be on-site with T-Mobile for the announcement and we will be liveblogging it here. Keep a browser window open just for us!
The T-Mobile "Un-carrier 7.0" event is scheduled to begin at 1:00pm PT | 3:00pm CT | 4:00pm ET | 9:00pm GMT!