Lenovo Moto G4 Play vs Moto G4 vs Moto G4 Plus comparison: see all differences
10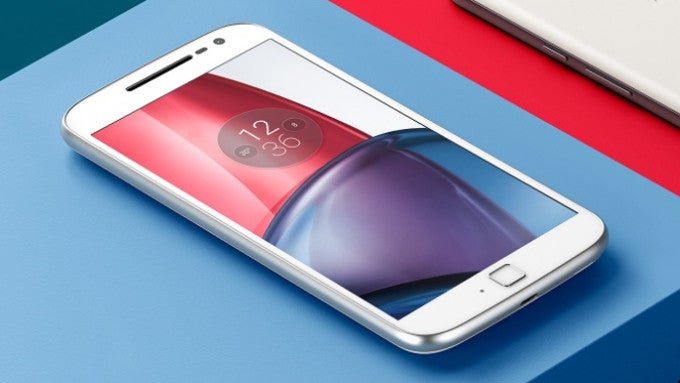 The most anticipated affordable phones of the year are now official: the new Moto G family comes in three different models and there is some good and some bad news.
The 'bad' one is that the Motorola brand name is retired in favor of Lenovo, the company that acquired the Google-run Motorola a few years ago. The good news is that the familiar 'Moto G' part stays and that those three new models look very good. For starters, there is no longer a model with 8GB of storage as the base model of last year's Moto G3.
There are some important differences between the three new Moto G4 models
The three new Moto Gs are as follows: the base Moto G4 Play model with a small 5" HD display and the Snapdragon 410 chip, then, the regular Moto G4 with a 5.5" Full HD screen and Snapdragon 617, and finally, the Moto G4 Plus, adding a fingerprint scanner and a few extra features in an otherwise very similar form factor as the G4.
The most noticeable feature that is missing on all models is 4K video recording: neither of the phones support it. They max out at 1080p at 30 fps. There is also no quick charging on the base Moto G4 Play model, while the other two have it. For these and all the other differences between the three new Moto G4 models, check out the table right below.
Lenovo
Moto G4 Play
Lenovo
Moto G4
Lenovo
Moto G4 Plus

Platform

Android 6.0.1
Marshmallow
Android 6.0.1
Marshmallow
Android 6.0.1
Marshmallow
Dimensions
and weight
144.4 x 72 x 8.95 ~ 9.9 mm
137 g
153 x 76.6 x 7.9 ~ 9.8 mm
155 g
153 x 76.6 x 7.9 ~ 9.8 mm
155 g

Display

5.0" HD
(720 x 1280 pixels)
5.5" Full HD
(1080 x 1920 pixels)
5.5" Full HD
(1080 x 1920 pixels)

SoC

Snapdragon 410
Snapdragon 617
Snapdragon 617

Cameras

8MP f/2.2 rear
5MP f/2.2 front
13MP f/2.0 rear
5MP f/2.2 wide-angle front
16MP f/2.0 rear
with Laser AF, PDAF
5MP f/2.2 wide-angle front
Storage
and RAM
16GB storage
+ microSD
2GB RAM
16GB / 32GB storage
+ microSD
2GB RAM
16GB / 32GB / 64GB
+ microSD
2GB / 4GB RAM

Battery

2800 mAh
3000 mAh
3000 mAh

Extra features

-
TurboPower quick charge
Moto Maker
Fingerprint Reader
TurboPower quick charge
Moto Maker