Leaked photo hints that multitasking gestures are tested on the iPhone 4?
4
We already told you that
the next iPhone and iPad
may be
buttonless
and use
four or five-finger multitouch gestures
to navigate within iOS. And now a leaked screenshot hints that Apple is already testing this innovation on the iPhone 4.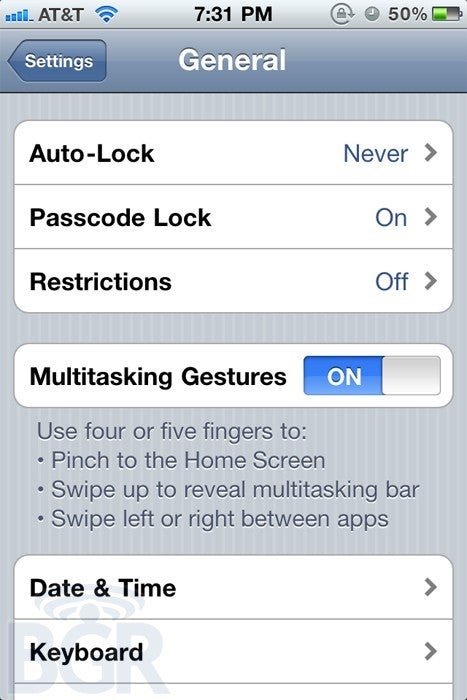 It's a fact that the yet unreleased to the public
iOS 4.3
supports
multitouch multitasking gestures
for the iPad, but it seems the iPhone 4 is getting the same treatment in the Apple campus.
Mind that this screenshot is reportedly leaked from an internal test model of the iPhone 4, and chances are that the general public will never taste these multitouch gestures on this Apple handset.
Rather, if these rumours prove to be true, they may mean that the home button will make way for a
multi-touch based user interface
on the
iPhone 5
. If this is the case, it's highly probable that the next version of the iPhone will have a
bigger screen
, because it's hard to envisage how we will use 5-finger gestures on a 3.5-inch screen.
These are all assumptions, though, but they better be true, since
your comments
demonstrate that this is a highly exciting prospect indeed. Stay tuned for more on the subject.
source:
BGR