Leaked Verizon price list shows a $179 DROID PRO & $199 Samsung Continuum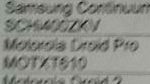 Sure there are people who will happily pay a premium to experience the latest and greatest in the mobile world, but the previous reports of the
Motorola DROID PRO sporting a $299 price tag
would easily test the limits for most people.
However, it appears as though it'll be graced with a more appropriate cost after an internal Verizon price list was leaked. Instead, we're greeted with a suitable $179 price point on-contract when it lands in stores starting November 9th – which is far better than what was originally believed. Though, it should be noted that you'll probably have to dish out $279 at first and get back a
$100 mail-in-rebate
.
In addition, we're also seeing the Samsung Continuum priced fittingly at $199 and the Motorola DROID 2 Global at $199 as well – the latter of which will be offered in two flavors. Based on what's being seen, pricing for all of Verizon's current line of Android handsets look pretty fair and manageable for anyone's budget. With so many devices available this holiday season, which one will you decide to pick up?
source:
Engadget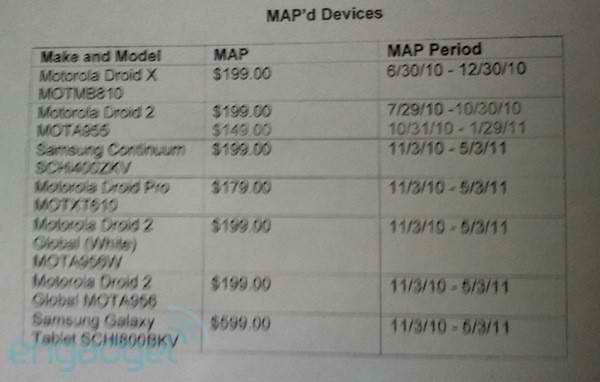 Leaked internal Verizon price list