Latest Samsung sweepstakes gives you chance of winning a Galaxy S 4
24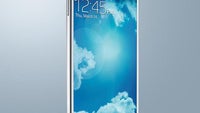 Yup, that headline is no lie. You may totally win a brand new
Samsung Galaxy S 4
as long as you choose to participate in the company's online sweepstakes. All you have to do is to subscribe for email updates related to the Galaxy S 4 and provide some personal information, such as name, email, ZIP code and carrier preference. Sure, your inbox will eventually get bombarded with
junk mail
promotional materials about Samsung gadgets, but cancelling your subscription at a later time should be pretty straightforward.
There are a few details, however, that must be pointed out and one of them is that
you must be a U.S. resident in order to participate in the sweepstakes
. The other is that you must be 18 or older (19 in case you live in Alabama or Nebraska, 21 for Mississippi residents).
There's a total of 52 Samsung Galaxy S 4 smartphones waiting to be won. The winners of 15 of them have already been drawn as of this writing, but there's still plenty of time to enter the sweepstakes. Through April 21, a new winner will be picked at random each day, and on April 22, four more Galaxy S 4 smartphones will be awarded. Oh, and those last four people to grab one will also receive a 55-inch Samsung TV.