LMcable is the world's first cable that can charge both iOS and Android devices
28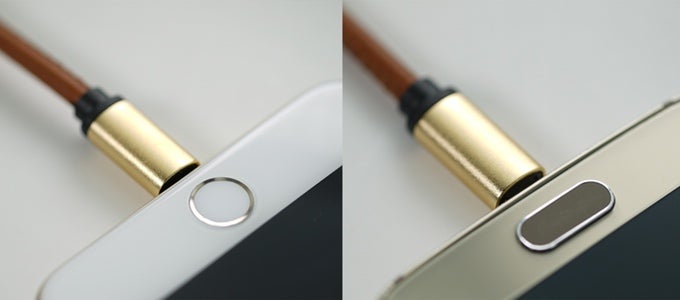 If you're rocking both an iPhone and an Android tablet, or an iPad or an Android phone, then you know that charging both of your devices requires two separate cables, a USB-to-Lightning cable for your iOS device, and a USB-to-microUSB cable for your Android machine.
If this is one problem you need a solution for, then you'll probably be interested in the LMcable, a crowdfunded cable with a 2-in-1 connector that's marketed as the "world's first iOS & Android Common Connector".
One end of the LMcable is a full USB connector that you can plug in any charger or battery pack. The other end is where the magic happens. One side of the 2-in-1 connector has the Lightning pins while the other has the microUSB pins. The LMcable is compatible with both fast data transfer and 2.4A fast charging.
Aside from the novel 2-in-1 connector, the LMcable also includes high-quality (tangle-free) wiring as well as a stylish stitched leather cover.
The Kickstarter project launched on February 20, but with 29 days to go, the LMcable has already raised $45,855 from 1,985 backers, well above the project's goal of $3,586. The first cables will start shipping in mid-April.
All early backer slots have been filled, but you can still pre-order the LMcable for $15 (down from the MSRP of $21) by heading over to the source link below.
What do you guys think? Is the LMcable a solution to an actual problem?