LG's first TV commercial for the G6 launches a day before Galaxy S8 announcement
1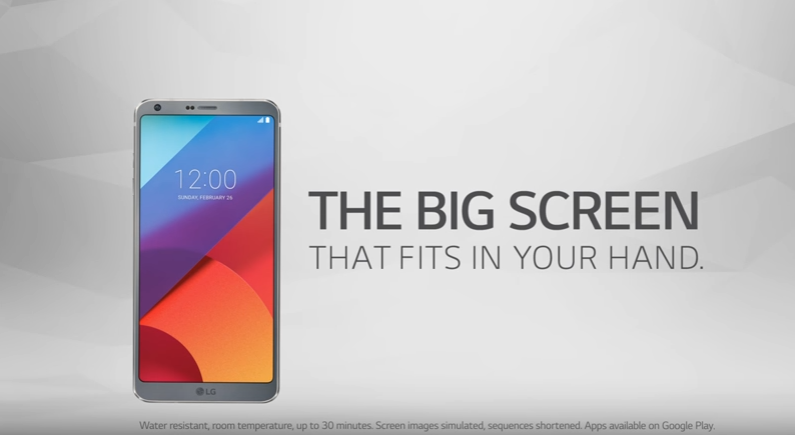 Ah, the games that companies play to get the attention of consumers. Yesterday, LG threw another jab at Samsung by releasing the first big TV commercial for its latest flagship – the G6. As you may know, Samsung is set to announce its Galaxy S8 and S8+ flagships today, so the decision to air the commercial at this time is anything but random.
The tagline that LG has chosen to use in the advert sums it up pretty well: "The big screen that fits in your hand." Just about everything in the 30-second video revolves around the G6's large 5.7-inch display with its unusual 18:9 aspect ratio and the very slim bezels that encompass it.
Two short scenes also bring the attention to the device's water resistance and the interesting dual-camera setup at the back, which consists of two identical 13 MP sensors. As this is the first of supposedly many commercials for the smartphone, we suspect that LG will accentuate on all the other cool features of the G6 at a later stage.
There is little doubt that the new flagship will sell better than its predecessor – the modular G5 – but it looks like the company might be aiming much higher for this year.
LG has done everything in its power to release the G6 as soon as possible, and the handset will hit the shelves in the US in the next few days. It will be interesting to see if this strategy will bring success to the Korean manufacturer, as its main competitors have also stepped up big time.
via
The Verge