LG goes green with Eco-Magnesium for all phones by 2012
0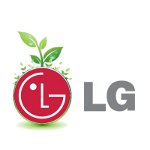 Some good news for everyone who ignores Maya's predictions about the near future – LG is pushing the green agenda for our future well-being by adopting Eco-Magnesium for all of its phones by 2012.
Eco-magnesium
is the name adopted for a magnesium alloy, which eliminates damaging sulfur hexafluoride emissions during the casting process. The new technology promises to cut greenhouse gas emissions by a factor of
24,000
and at the same time will not hinder the quality of the produced handsets.
Korea is on the forefront of eco-conscious development by pioneering "green" magnesium and Korean companies like LG and Samsung are actively applying the new technology. We have previously seen the Korean giants launch several handsets like the
Samsung Evergreen
and the
LG Remarq
made partly of recycled plastics.
"Eco-Magnesium is one of LG's key strategies in our ongoing effort to transform LG into a leader in more environmentally responsible manufacturing," stressed Dr. Skott Ahn, President and Chief Technology Officer of LG Electronics. LG signed a memorandum of understanding with three Eco-Magnesium producers. Under the agreement, LG will provide training in carbon credit trading. Finally, this makes us hopeful that we will see more eco-friendly technology in our pockets soon.
source:
Korea Newswire
via
Unwired View