LG Spectrum (aka Verizon Revolution 2) shows itself in photos
15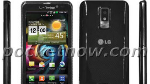 The LG Spectrum, which is widely expected to be released as the Verizon Revolution 2, has made an appearance in pictures and there are some more specs rumored for the device, and it's all making the choice for Verizon customers much more difficult. As of
last month
, the Spectrum was still the name, but now it looks pretty official that this will be the Revolution 2.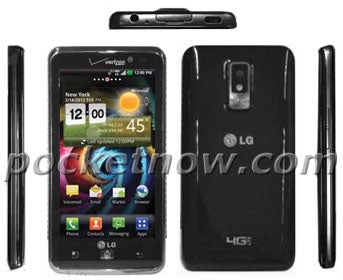 The images look pretty solid. The device seems a bit slimmer than the original Revolution, which is no real surprise given the trend in handsets these days. Other than that, there isn't a lot to say from the images alone. However, the rumored specs for the device are also sounding pretty solid. The Revolution 2 is expected to be packing a 720p screen, a 1.5 GHz dual-core CPU, an 8 MP camera capable of HD capture, and an LTE radio. Unfortunately, no word on the type of CPU or type of screen involved.
It sounds like a pretty solid phone all around, and definitely could be a worthy competitor to the other Verizon powerhouse phones like the Samsung Galaxy Nexus, Motorola DROID RAZR, and HTC Rezound. Of course, if like the original Revolution, this one is also packing Bing search and Maps rather than Google, that may turn people off.