LG Innotek to supply brand-new facial recognition front camera modules for the next iPhone
28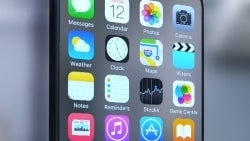 Korean media reports LG Innotek is supplying Apple with facial recognition cameras for upcoming iPhone(s). LG's semiconductor division, also responsible for imaging sensors, has its work cut out for the foreseeable future. Reportedly, the company poured as many as $238.5 million into a brand new facility built solely to handle Apple orders.
Since 2016, the iPhone maker and LG Innotek have been co-developing a 3D facial recognition camera system designed for security and entertainment applications. The technology is going to be entirely new. Existing facial recognition solutions, such as the one present in the
Samsung Galaxy S8
and
S8+
, employ two-dimensional scanning which gets easily fooled by photos of the subject's face.
LG Innotek also manufactures the dual camera on the iPhone 7 Plus. The facial recognition camera fashioned for Apple is going to the front of the handset, though. It's also smaller than any of the modules developed by the company before.
Unfortunately, this is all we know in regards to the new iPhone's facial recognition features at this point. Hopefully, Apple and LG have put together a reliable security feature that's more than just a gimmick.
ALSO READ
source:
The Investor