$450 for a brand-new LG G7 ThinQ from Google
4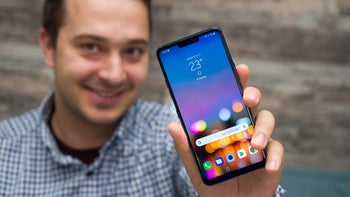 | Product | Condition | Location | Price |
| --- | --- | --- | --- |
| LG G7 ThinQ | New | Google Fi | $449 |
| LG V35 ThinQ | New | Google Fi | $599 |
Just last month, Google
offered a sweet deal
on the
LG G7 ThinQ
and
LG V35 ThinQ
if you bought them with a Project Fi activation — $300 in service credit on the virtual network. Now, if that wasn't enough to convince you to try Fi out, Google has upped the ante a bit.
Now, you will get an outright $300 discount for any of these two top-tier LG phones. Which means that LG's 2018 flagship — the G7 ThinQ — can be obtained for $450 through Google. That's a pretty sweet price for a pretty nice phone.
What are the terms? Well, you can apply the discount immediately at checkout. However, you are obliged to activate an account on Google Fi up to 30 days after the phone has shipped. If you don't do that, the $300 will be charged to your Google Payments account, and we don't want that, do we?
Also, there's a limit — one discounted LG phone per customer, or one phone per group plan member.
Recommended Stories