LG Enlighten goes official: Gingerbread with full QWERTY for $80
12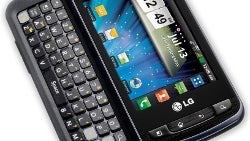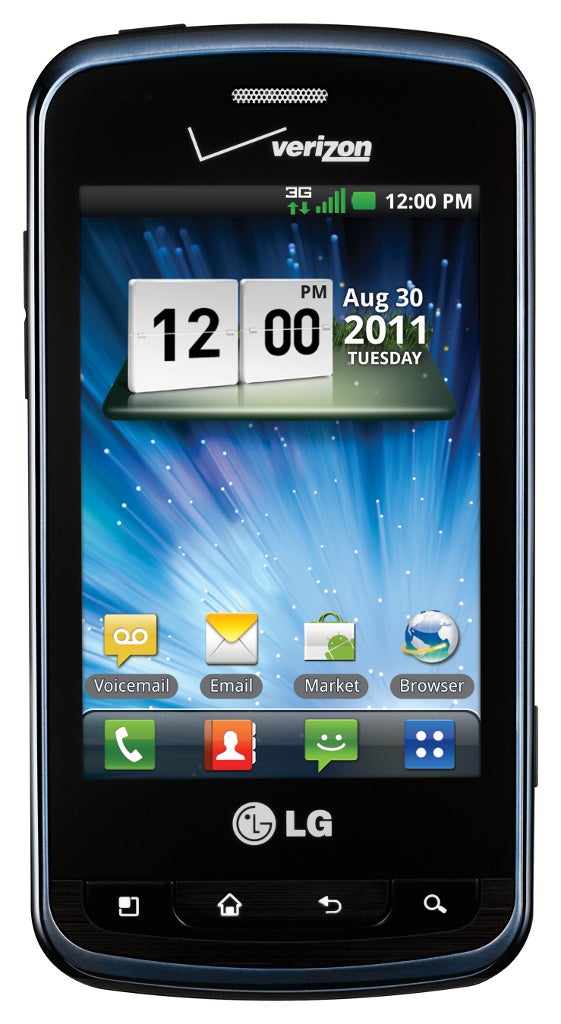 The entry-level full-QWERTY
LG Enlighten
has finally went official on Verizon Wireless after it leaked here and there, and while it doesn't boggle the mind with specs, it goes light on your budget with a
price of $79.99 after a $50 mail-in rebate
when purchased with a 2-year agreement with the carrier. Big Red is putting the handset for sale online tomorrow, September 22nd, with in-store availabilty scheduled for a week later, beginning September 29th.
No surprises to the specs - you're looking at a humble
single-core 800MHz processor
, a 3.2-inch display with a resolution of 320 x 480 pixels and Android 2.3 Gingerbread on the software side. On the back, a 3.2-megapixel camera would serve your most basic photographic needs.
Now, the $80 price tag is a bit surprising given that we've seen the
handset leak in Wal-Mart's catalog
flaunting a sweet 79 cent price label, so you might be better off waiting for the device to appear on the retailer's website. After all, except for being thrifty, is there any other reason you'd look at the LG Enlighten?
BASKING RIDGE, NJ and SAN DIEGO, CA — Verizon Wireless and LG Electronics MobileComm U.S.A., Inc. (LG Mobile), today announced LG Enlighten™ will be available online atwww.verizonwireless.com beginning Sept. 22, and in Verizon Wireless Communications Stores beginning Sept. 29.
Powered by Android™ 2.3, LG Enlighten is ideal for messaging, email and apps in a slim and affordable smartphone. Customers can stay connected and up-to-date on news and their social life on the nation's most reliable network.
Key features:
Android 2.3 Gingerbread
3.2-inch touch screen display (320 x 480)
800 MHz processor for performance and multi-tasking
Full QWERTY keyboard with large keys for easy typing
Adobe® Flash® 10
3G Mobile Hotspot allows users to share a data connection with up to five Wi-Fi-enabled devices
Seven customizable home screens with shortcuts to apps, favorites and widgets
Customizable apps menu
3.2-megapixel autofocus camera and camcorder
Additional features:
Support for Google™ Mobile Services, including Gmail™, YouTube™, Google Search™ and Google Maps™, as well as access to more than 250,000 apps available to download from Android Market™
Bluetooth® 3.0 Enhanced Data Rate (EDR)
Wi-Fi connectivity (b/g/n)
Exchange support
Suite of messaging options, including text, picture, video and voice messaging and mobile instant messaging
2 GB microSD™ card pre-installed
Pricing and availability:
LG Enlighten will be available for $79.99 after a $50 mail in rebate with a new two-year customer agreement. Customers will receive the rebate in the form of a debit card; upon receipt, customers may use the card as cash anywhere debit cards are accepted.
Customers will need to subscribe to a Verizon Wireless Nationwide Talk plan beginning at $39.99 for 450 minutes per month and a smartphone data package starting at $30 monthly access for 2 GB of data.
Verizon Wireless Mobile Hotspot data plans are available beginning at $20 for 2 GB.
For additional information on Verizon Wireless products and services, visit a Verizon Wireless Communications Store, call 1-800-2 JOIN IN or go to www.verizonwireless.com.