Konami's Contra arcade game gets another mobile version, looks as punishing as ever
19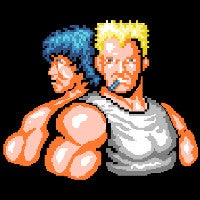 Ah, Contra — probably one of the most memorable arcades from the late 80s. If you've owned a NES console throughout the 90s, you are undoubtedly acquainted with this Konami classic and have probably spent dozens of sleepless hours trying to beat the punishing bosses. Well, the publisher has now teamed up with game developer Tencent to recreate another rendition of the shooter for mobile devices.
Late last year, reports came out saying that Konami will be releasing a new mobile version of Contra in China. Now, a few months after, we get a fresh new trailer, showcasing the game. It seems to retain a lot of the old level design, gameplay mechanics, and bosses, but with fully remade graphics. Unfortunately, however, there's no confirmation on whether or not the title will be internationally available. A few years ago, there was a Contra: Evolution game, which was a mobile remaster of the classic arcade only available in China. Let's hope that this time around the rest of the world will get a taste, too.
Reports are also confirming that the game will have microtransactions — it could possibly even be built on the freemium model, considering Konami's track record. The company has been widely hissed by devout gamers recently due to reports suggesting it plans to move away from AAA console games to freemium mobile titles, allegedly because the company sees more potential for profits from in-app purchases than from risky, expensive high-profile games.