Judge Koh rules that Samsung infringed on Apple patent, while also invalidating a Samsung patent
99+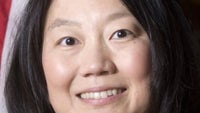 It was not Samsung's day Tuesday in Judge Lucy Koh's courtroom. Apple was awarded a summary judgment for the upcoming patent trial between the two rivals. Koh ruled that Samsung infringed on patent No. 8,074,172 dealing with autocorrect functionality on iOS devices. Koh presided over the original patent suit between the two tech giants, which is running the usual gamut of post-trial appeals and such. The second trial is scheduled to start on March 31st.
In addition to granting Apple the summary judgment for the one patent, Koh also invalidated U.S. Patent No. 7,577,757. This belonged to Samsung and covered the syncing of content across multiple devices. Samsung acquired the patent in 2011 just for the express purpose of using it to take Apple to court.
The first patent suit between the the two firms resulted in
a jury award of $1.05 billion for Apple
. After noticing some inconsistencies between the amount the jury awarded Apple on some patents, Koh vacated $450 million of the judgment, and a damages retrial was held.
Apple was awarded $290 million
after seeking $380 million.
You can read Judge Koh's summary judgement order below.
source:
Scribd
,
FOSSPatents
via
AppleInsider
>