Is this the Samsung Galaxy S5 Mini?
27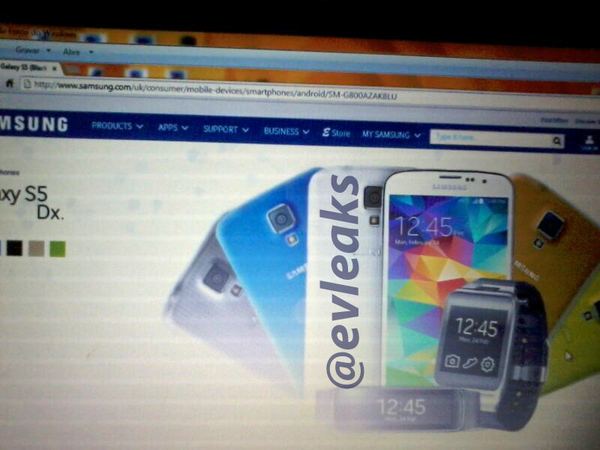 What you see here is presumed to be a picture of a picture of a Samsung Galaxy S5 mini. This seems to have been snapped from the company's UK web page. Being the curious individuals that we are, we tried punching in the URL into our browser, but to no avail – it sent us to the site's main page. The address may be no longer valid, or perhaps the picture has been taken by someone authorized to access it.
So if the image of the Samsung Galaxy S5 mini is indeed legitimate, then we should be expecting a device with no heart rate monitor as one can't be seen next to the LED flash. Color-wise, Samsung could be looking to add an orange and a green model to the roster. The black, blue, and white variants are visible on the page, but the gold model appears to be missing. Interestingly, a "Dx." suffix is also seen under the phone's name. Could this stand for "deluxe"?
Of course, as the case is with all rumors that we come across, the above information should be taken with a grain of salt. But will all the evidence that has piled up already, it appears that a Samsung Galaxy S5 mini could really be in the works.