Interact with your phone's screen and share presentations via a pico projector while talking
2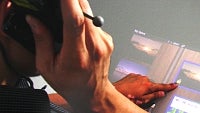 German researchers have managed to concoct an elaborate way to interact with your phones' screens together with the party you are calling via a pico projector that displays the image on the surface in front of you.
This way you can
share screens during presentations
, collaborate on documents, or simply draw a circle on the map where to meet. The researchers have even polished a dedicated interface, designed to allow you to share your phone's action with the other party, take over their phone screen, and other cool features.
It seems like a cool concept if we distance ourselves from the fact that the contraption looks rather clunky, and the luminance apparently doesn't cut it for clear picture on the desk or the wall in front of you.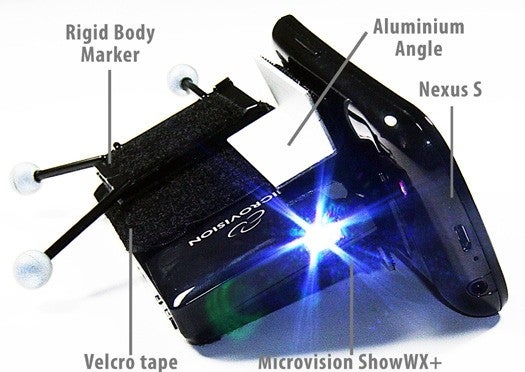 We can imagine this being handy in certain situations, now only if Samsung hadn't chucked its
Beam phone
project, we would be much closer to actually using this on a regular smartphone that doesn't require that unwieldy attachment shown in the video below, comprising of a Nexus S, Microvision's ShowWX+ projector and Velcro tape.
source:
MHCI
via
PicoProjector-Info