Intel to supply Apple with LTE modem chips for iPhone 7?
27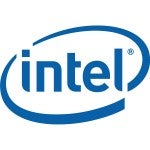 A new report released today states that Intel has 1000 people working on getting Apple to use its 7360 LTE modem chip for next year's Apple
iPhone 7
. Presently, both the
Apple iPhone 6s
and
Apple iPhone 6s Plus
have the Qualcomm 9X45 LTE chip inside. The chipmaker is said to be also harboring thoughts about providing the foundry to build a new SoC for a future iteration of the iPhone.
Intel is said to be assigning a large number of employees to this project for a number of reasons, including its importance to the chipmaker. The company has not been able to dominate in the mobile industry as it has in desktops. In addition, others speculate that demands from Apple could require Intel to deploy enough people to make sure that the company is well taken care of. One person close to the situation characterizes this as "
a must win for Intel
."
Apple allegedly has sent engineers to Munich, where the 7360 LTE chip was created, in an attempt to optimize it for the iPhone 7. The tech titan reportedly has been hiring wireless engineers from the team that originally developed the chip. Earlier this year, one analyst from Northland Capital Markets said that the 7360 LTE modem
would find its way into Apple iPhone 6s and Apple iPhone 6s Plus units in Asia and Latin America
. That never happened, and the speculation has since shifted to the iPhone 7.
The report adds that Apple is looking to eventually consolidate its SoC and modem chip on a single package. This would increase the speed of the chip and reduce power consumption. Apple would license the LTE modem technology from Intel, while also designing the SoC as it does now. Intel would build the SoC chip using its 14nm process.
source:
VentureBeat