Installment pricing for the Apple iPhone 5s and Apple iPhone 5c on AT&T and T-Mobile is revealed
18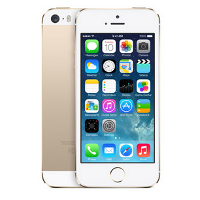 We know by now the subsidized pricing for the new Apple iPhone models. The
Apple iPhone 5s
is $199.99 (16GB), $299.99 (32GB) and $399.00 (32GB). The mid-range
Apple iPhone 5c
is $99.99 for 16GB and $199.99 for 32GB. Those prices require a signed two-year pact. But what about the non-subsidized pricing for T-Mobile, or for the AT&T Next program?
AT&T's Next will allow you to buy the 16GB Apple iPhone 5c for $22 a month ($528) while for $37 a month you can own the 64GB Apple iPhone 5s ($888). Both deals require
zero dollars
down and other variants fall in between that range. Over at T-Mobile, the 16GB Apple iPhone 5c can be yours for nothing down and 24 monthly payments of $22 ($528). The 16GB Apple iPhone 5s requires $99 down and 24 monthly payments of $23 a month ($648).
Pre-orders for the Apple iPhone 5c begin tomorrow (Friday, September 13th) with the phone launching a week from tomorrow. That date, September 20th, is also the launch date for the Apple iPhone 5s which is not going to be available for pre-orders.
source:
AT&T
, T-Mobile via
Engadget