Instagram on Windows Phone 8? It's not April 1st...yet…right?
17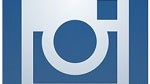 Cruelty comes in many forms, many forms indeed. While Google is entertaining us with a
YouTube shutdown
,
treasure maps
and a virtual "
smellovision
," Microsoft doles out a good one.
For Facebook and Instagram fans it cuts deep too. In the Windows Phone Store we see the ever popular Instagram app just waiting to be downloaded,
"your #2Instawithlove prayer has been answered!"
The description promises all the goodness that has made Instagram so popular, photo filtering, easy sharing, interaction with friends along with front and back camera support. Of course, the seasoned tech folks will notice that the claimed "instant" sharing with Twitter is a bit off base since Twitter blocked Instagram from directly sharing photos on the micro-blogging network. Plus, given that Facebook has not even developed a native app for Windows Phone, it would be a stretch to think that its recently acquired subsidiary would be first out of the gate with such an app.
However, the screen shots are exactly what you might expect a native Windows Phone app to look like. It's so convincing! You can try and download the app, buy you will be told that you don't have permission (we tried too). Finally, all hopes are dashed when you reach the bottom of the description,
"And Happy April 1st 2013!.."
If you want to subject yourself further, check out the
Windows Phone Store page here
.
Well played Microsoft, well played.
source:
@anontechleaks
(Twitter)
Recommended Stories