Indonesian government wants a ban of BlackBerry services if it can't snoop on the messages
0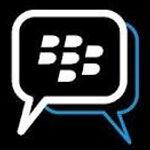 Now that's a threat RIM should take seriously - Indonesian government is saying it might ban BlackBerry services if it is not in the loop on the conversations carried out over RIM's encrypted network. India and other countries have made similar threats before, and
RIM has managed to address their concerns
so far.
Indonesia is one of the most important BlackBerry markets, with north of 10% market share, so the government can certainly exert some pressure. While it might all be a retaliation about RIM building a new data service center in Singapore instead of Indonesia, the government's telecom watchdog did specify that it is a "security risk that it can't peak into the messages.
Recently we outed an inside scoop how a
BlackBerry Bold 9790 launch event in Jakarta turned ugly with people ending up in a hospital
, and
RIM's Indonesia head is under investigation
about it. The company's devices are apparently very popular there, and the government watching over your shoulder while typing could be offputting for many. Well, not as much as
in Thailand, where people might go to jail over a text message insulting the king
, but still.
via
Engadget