Icahn: I wouldn't push Apple to buy Nuance
5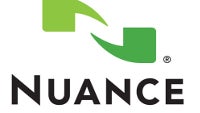 Former Greenmailer Carl Icahn, who owns $2 billion of Apple's shares, said on Monday that he has no intention of pushing Apple to buy Nuance Communication. Nuance is known for its voice recognition software including the software that powers Apple's voice activated personal assistant, Siri. Talking at the Reuters Global Investment Outlook Summit on Monday, Icahn said that he would never "
micromanage
" and speak to Apple CEO Tim Cook about such a transaction.
The billionaire owns 3.9 million shares of Apple
worth about $2 billion, and he also owns 16.9% of Nuance. A purchase of Nuance by Apple would have to be done at a premium to the current stock price, which would probably result in huge profits for Icahn. Nuance is known for its Dragon voice recognition software and in 2011
the company purchased swipe to type firm Swype
for $100 million.
But right now, Icahn is not pushing Apple CEO Tim Cook to buy Nuance. What he is pushing Cook to do is
borrow $150 billion at 3% interest and use the funds to buy back $150 billion of Apple shares
. That would retire the stock, raise the earnings per share, and according to Icahn, raise the price of Apple's stock by 33%.
"That is something I would never micromanage and never even think of telling Tim Cook. It has zero to do with the fact that I'm involved with Apple."
-Carl Icahn
So far, Apple has resisted the pressure from the investor, but don't expect him to give up easily. That is Icahn's usual game plan. He buys a huge position in a company he considers undervalued and cajoles the CEO into buying back stock or taking other actions that would bring the price of the stock up and allow the former options whiz to reap a huge profit.
source:
Reuters