Humor: What kind of self-driving vehicle might Google's on-demand car app deliver to compete with Uber?
11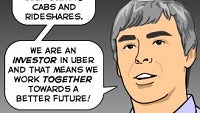 Google Ventures may be a significant investor in Uber, the highly successful, and highly controversial, in-demand car riding application and service, but that does not mean Google at-large is not going to rule out the feasibility of competing in the same space.
Word on the street is that Google will leverage its self-driving vehicle technology to
launch its own in-demand
car ride app, and the brass at Uber appear to be quite concerned.
The issue is disconcerting enough to Uber that the company's board of directors is examining whether or not Google's chief legal counsel, and Uber board member, David Drummond, will be able to remain on the latter's governing body.
Google and Uber (and Lyft for that matter) have not had any comment on the matter, but it begs the question, what would a Google self-driving competitor to an Uber service look like? Well, whatever it is, it will be equipped to handle just about anything Uber throws at it, all the way down to thinning the herd lined up at Apple stores, while jamming Uber drivers' ability to use Google Maps.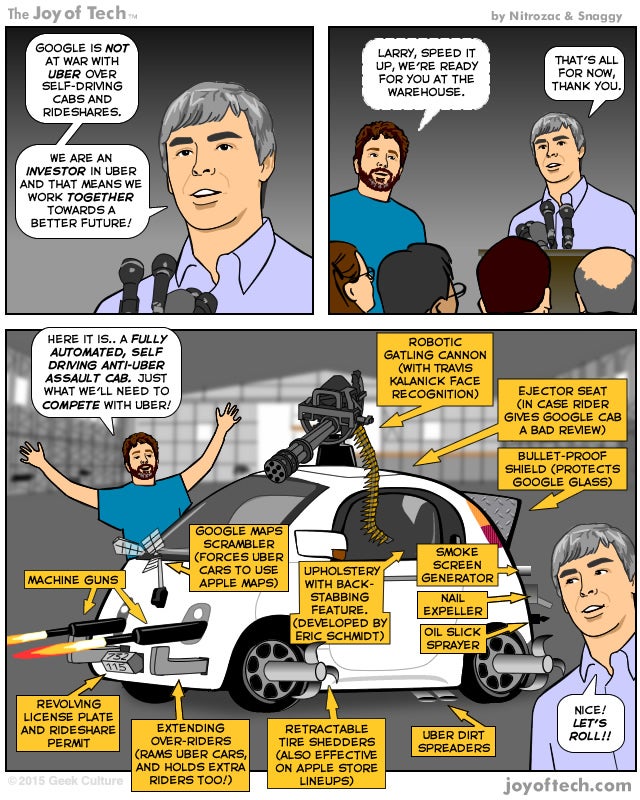 source:
The Joy of Tech