Huawei sets record sales target for 2016, to open 15,000 new retail shops worldwide
22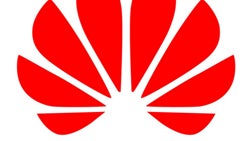 After announcing a
40% rise in sales revenue
for the first half of 2016, Huawei has now revealed its sales target for the year. The company plans to sell a whopping 140 million smartphones in 2016, and in order to achieve this goal, it is reportedly ready to open as many as 15,000 new retail stores worldwide.
Huawei sold 108 million smartphones last year, which means that if the current estimates turn out to be true, 2016 will mark a 30 percent increase in shipments compared to last year.
"We are optimistic and confident about reaching our target shipment of 140 million smartphones this year. … [The current number of our stores] is far from enough. We are going to open more retail stores overseas"
said chief executive of Huawei's consumer business group Richard Yu Chengdong on Tuesday.
As of May 31, 2016, Huawei had 35,000 retail stores worldwide, with 11,000 being located in China, another 6,500 across the rest of Asia, 6,200 in Europe and 1,500 in South America, making up for a retail presence in 170 countries worldwide.
Huawei Technologies on Thursday reported that sales generated by the company's consumer business group in the first half of 2016 rose 41% year on year to $11.6 billion, more than half of which were pulled from overseas markets.
source:
South China Morning Post
via
Android Authority
Recommended Stories