Huawei MediaPad 7 Vogue Android tablet surfaces online
3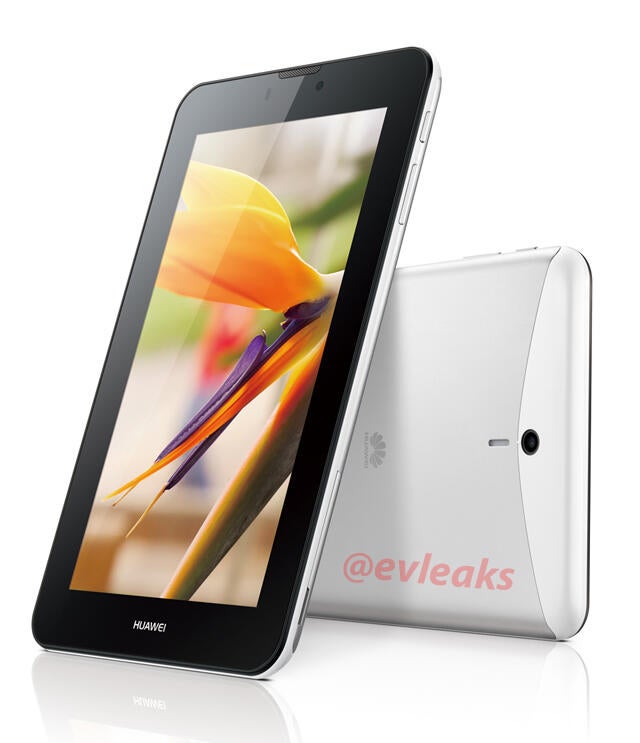 The Huawei MediaPad 7 Vogue
The Huawei MediaPad 7 Vogue may have not yet been announced officially, but we already know more than a few things about it. For starters, it is shaping up like a low-end to mid-range Android tablet, judging by its specs. It will come in two variants, one of them powered by a 1.2GHz quad-core processor and the other with a quad-core CPU running at 1.5GHz. In addition, there will be three sub-variants, although the difference between them isn't yet clear. We suppose
one of those models will allow phone connectivity
, as indicated by the presence of an earpiece on the rendering you see here. The other two might be a 3G-data-only and a Wi-Fi-only models, but that's just a guess.
Further down the specs sheet of the Huawei MediaPad 7 Vogue we see a 7-inch display with a rather disappointing resolution of 1024 by 600 pixels. That leads us to believe that the image quality delivered by the screen will be mediocre at best. Android 4.1 Jelly Bean will come pre-loaded on the device, and an HDMI out port will be present, as stated in its DLNA certification.
That's pretty much all we know so far about the Huawei MediaPad 7 Vogue. If the tablet is ever meant to see the light of day, perhaps its official announcement isn't far off.