Huawei Ascend P1 star of new television ads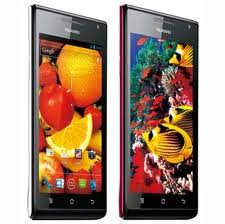 The Huawei Ascend P1 is the subject of a commercial that Huawei has produced for the phone. With Huawei working hard to become a more well-known name in the U.S., the manufacturer is trying to get out the message that
Huawei phones are a combination of technology and looks
. Because Huawei is not exactly a household name in the states, the first goal is to keep on message and let the smartphone buying public remember the name before pushing specific models.
pixel
density of 256ppi. The dual-core 1.5 GHz TI OMAP 4460 processor works with the SGX 540 GPU. 1GB of RAM is on board along. The rear facing camera weighs in at 8MP and Dolby Mobile 3.0 +
5.1
surround sound technology improves the audio. Android 4.0 is installed out of the box.
The Huawei Ascend P1 has a brother, the Huawei Ascend P1 S which is one of a few handsets that have held the title
"the world's thinnest smartphone".
The Huawei Ascend P1 S is just 6.68mm thin. But as we showed you recently, the
Oppo Finder beats that at 6.65mm thin
and soon, the ZTE Athena and its 6.2mm footprint will hold the title. The Huawei Ascend P1 has already been launched while we still await word on the Huawei Ascend P1 S launch.
source:
AndroidCentral