History of the top five phone manufacturers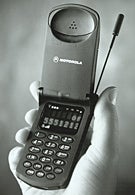 There's a well-known phrase, saying "behind every great man there is a great woman". Along the lines of this logic, the success of the big cell phone manufacturers will involve numerous representatives of the fair sex. A good company is not born in a day – it will rather rise in the course of many years, and take the efforts of lots of people, actually.

We are going to review in short the history of the big five in the mobile business: Nokia, Samsung, Motorola, LG, and Sony Ericsson.