Here is how to fix a broken iPhone 7 screen or replace a battery yourself: use the new iFixit Fix Kits
4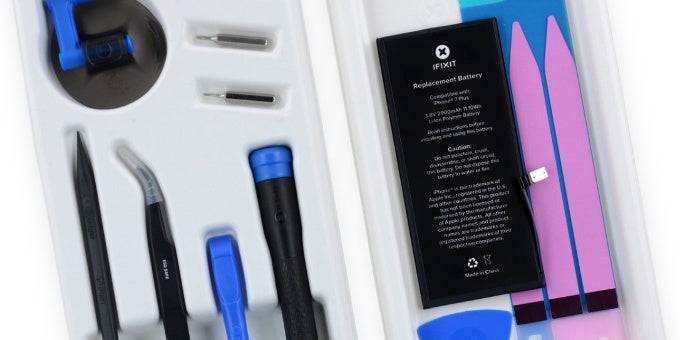 iFixit has just launched its brand new Fix Kits for the
iPhone 7
and
iPhone 7 Plus
that allow you to fix a broken iPhone screen or replace an iPhone battery at home, yourself.
There are different Fix Kits that include the replacement screen or battery along with all the necessary tools to open your iPhone without damaging it.
Swap out a sapped battery. Replace that cracked screen. Fix your front camera and make your selfies great again. Our latest crop of Fix Kits are packed with all the essentials for your next iPhone 7 (or 7 Plus) repair.
Prices on the new iPhone 7 fix kits start at $35 and go to $165 for a display repair kit for the larger iPhone
7 Plus
.