Heard on the grape-vine: Vine seeks Android engineer
1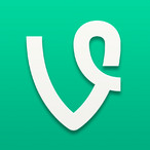 Vine can best be described as a video version of Instagram where 6 second video loops are posted for members to see. Currently an iOS exclusive, the company's recent posting of its job openings has given away its expansion plans. A tweet from co-founder Colin Kroll states that Vine is looking for
6 engineers
to work alongside the 3 that already toil in Vine's New York office.
Twitter is behind Vine
and each 6 second video loop can have be hashtagged. In fact,anything you can do with a tweet can be done with a Vine. Just in case our brief description of the app doesn't really explain it to you thoroughly, one of the other co-founders, Dom Hofmann, put up a Vine of some of the work being done in (and to) Vine's New York office. You can access it by clicking on this
link.
source:
@ckb
via
TechCrunch