HTC's Q4 2011 decline could continue in early 2012
2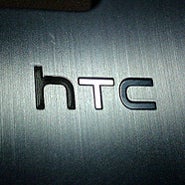 HTC made its unaudited consolidated quarterly results
official this morning and the dip in revenue and profits is just as expected. Net income dropped 26% to NT$11 billion or around $364 million, which is the first quarterly decline for HTC's fairy tale business in two years.
HTC falls short of analysts' predictions with its net income after tax amounting to NT$11.02 billion, while the forecasts averaged NT$11.6 billion.
After publishing the results, the company's
shares dipped
4.2% reaching a three-week low of NT$462 in Taipei. Citigroup cut its outlook for the company and now expects 19% lower earnings for HTC in 2012 and 2013.
Recently, HTC has focused on varying its existing models rather than bringing major changes and its industrial design as good as it is seems repeated. The company's HTC Sensation flagship for example has seen numerous reworks, often with minor changes like a different paint job or better audio.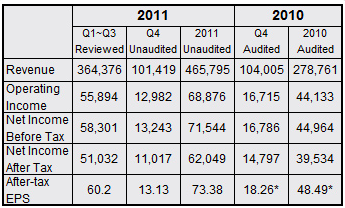 Samsung and Apple
in contrast have been very successful and eating HTC's share. Samsung covers all segments of the smartphone market and is well represented in low-end phones, while HTC has been hesitant to make a move there. Apple has also seen extremely good reception to its iPhone 4S, another factor that might have contributed to weaker HTC sales.
Interestingly, Swiss bank UBS sees hope for HTC only after MWC in late February when the company is expected to bring its biggest guns. Still, it's operating profit could drop to 9.2% from the current 12.8%. After MWC, HTC is expected to get re-evaluated, but could the Taiwanese company surprise us with something at CES? The company is reportedly planning less but more effective announcements this year, so stay tuned to find out.