HTC release their 2008 earnings
2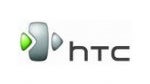 HTC fans will be happy to know that HTC have posted their 2008 reports.
High Tech Computer (HTC) reached US$4.61 billionfor the financial year 2008 at the end of December 31st 2008, this wasbacked by 28.65% on-year growth. Their net income, minus tax, landed at $0.86 billion, with a net EPS of US$1.14 billion for the given time period.
With HTC launching products left and right in 2008, it is no surprise to see such figures for the company. With the hype of the
G1
, and the releasing of products such as
Fuze
,
Raphael
,
Diamond
, etc., HTC was able to maintain their success andthis aided to boost revenues of US$1.43 billion in the fourth quarterof 2008, rising 21.45% from the same period of 2007.
In2009, HTC aims to increase their revenue growth by around 20% byintroducing up to 10 new devices. Some of these new smart phones aresaid to run on Windows Mobile, and some will boot up Android.
source:
Digitimes