HTC led the way with a 35.4% market share of the Taiwan smartphone market in June
13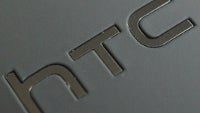 According to the latest monthly data provided by local retail channels, HTC was the
top smartphone vendor
in its own home market of Taiwan during June, based on sales volume. The company was on top with a 35.4% market share of the smartphone market in the country last month. Even though HTC remained on top, it was a 1.5 percentage point (pp) decline from the 36.9% slice of the pie that the company was responsible for in May.
Behind HTC was global leader Samsung. The Korean manufacturer had a 27.7% market share of Taiwan's smartphone market in June, down from 29% the prior month. Japan's Sony was third with a 14.8% share. Apple and Nokia rounded out the top 5 with shares of 7.8% and 2% respectively.
The top selling smartphone in the country for June was (drum roll, please)...the 32GB
HTC One
followed by the 16GB
Samsung GALAXY Note II,
16GB
Samsung Galaxy S4
, 16GB HTC One and the
HTC Butterfly
.
While HTC might have been on top in terms of units sold, when it came to
dollar value
it was Samsung on top of the Taiwan smartphone market in June with a 27.7% share. HTC was second with a 24.2% slice. Sony (12.4%), Nokia (5.9%) and Apple (3.9%) completed the top 5.
source: DigiTimes