HTC and O2 plans on announcing a new handset at MWC
This article contains unofficial information.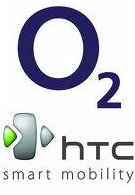 It bodes well whenever a handset manufacturer and wireless provider joins forces in making a special announcement during one of the most notable events in the mobile world. O2 and HTC are expected to announce a new handset on Wednesday at MWC – although it's anyone's guess as to what it is. There are a lot of speculation surrounding the expected announcement – it's quite possible that it could be the HTC Incredible, Scorpion, Legend, or Brave. If they really want it to be something truly spectacular, it'd be wise to announce something completely new that would get people excited. "We can neither conform or deny anything," said an O2 spokesperson. Not only will the head honchos of both companies will be making an appearance, but Qualcomm's CEO Paul Jacobs will also be there for the event – the company responsible for the Snapdragon processor. It seems pretty serious when you consider all of the important figures that are representing their associated companies during the event – it isn't too far away now before it's made known to the world.
via
pocket-lint