HTC One X9 teaser suggests a possible Christmas unveiling
17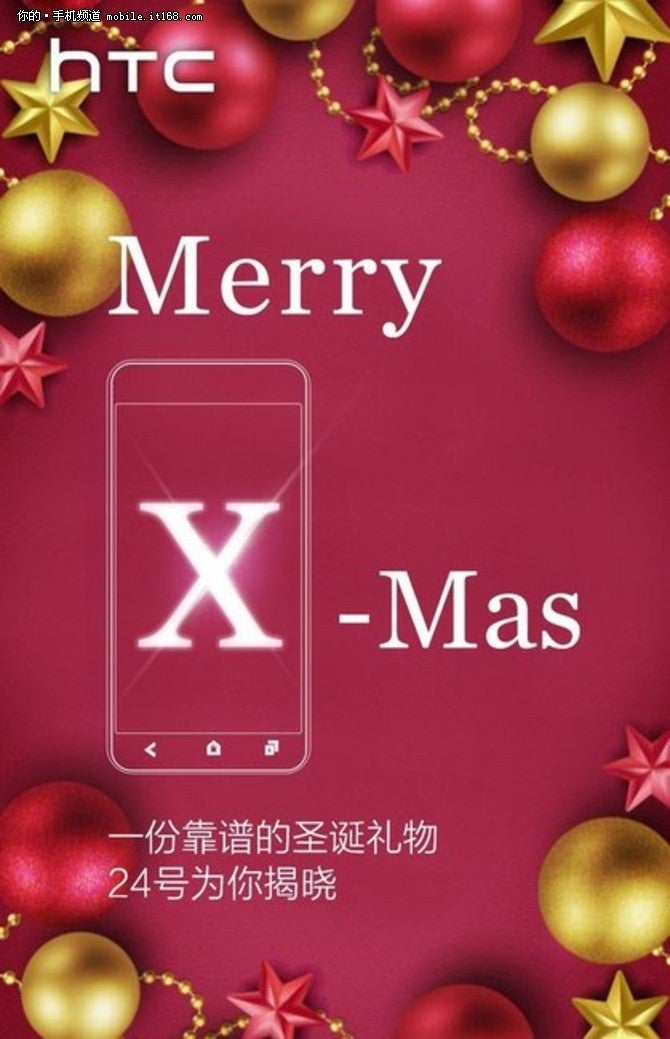 A couple of months ago, we first heard of a new HTC One X9 smartphone being in the works. The rumors back then pinned it as
a high-class handset
, with a Snapdragon 820 SoC, a QHD (1440 x 2560) display, 4 GB of RAM, and a 23 MP camera. Later on, however,
subsequent reports
showed that it's going to be a midranger, with an octa-core MediaTek SoC, 2 GB of RAM, a 13 MP camera, and a 3,000 mAh battery.
Full pictures
of the device also leaked, showing it in its full glory – capacitive navigational buttons and stereo BoomSound speakers were revealed.
Yep, seems we know almost all there is to know about the HTC One X9. There are three things that are still a mystery – price, release date, and regional availability. It is entirely possible that HTC may be prepping the X9 for the Asian markets only, as we've seen it do with spinoffs of its One M9 and One M8 before.
Speculations said that the One X9 may be launching
in early 2016
, possibly alongside HTC's next flagship (
One M10?
). But a new teaser may be suggesting that HTC is aiming for a launch much sooner.
The teaser in question is just a "Merry X-Max" poster by HTC, with the profile of the One X9 being clearly present on the front (the capacitive buttons and the fact that the letter X is right in the center of the device). Could this be a hint that the company plans to unveil the new midranger right in the middle of the holidays? It might be, but it could also just be an effort to draw some attention towards its upcoming devices, while also wishing its fans "Happy holidays".
A smartphone announcement on the day of Christmas? Sonds crazy – what do you think?