HTC One X camera controlled with a Bluetooth headset, no hacking required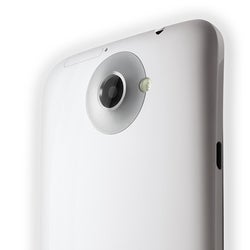 HTC One X
owners, here is a trick that you can try if you have a Bluetooth headset handy. It turns out that you can take photos with the smartphone's camera by pressing a button on a paired Bluetooth headset. Such features are usually attributed to DSLR cameras, so it is surprising to see that a smartphone can have its shutter controlled remotely as well.
As the folks at
ePrice
demonstrate, a variety of headsets can be used. The tricky part is that the button combination between models may vary. Double- or triple-clicks may be required as well, so be patient and make sure you give all buttons a try. Also, it is quite possible for the trick to work on all HTC One smartphones, so if you have an
HTC One V
or an
HTC One S
, do not hesitate to try it out.
The video that we have embedded below shows the trick in action performed with several headsets of different makes. If you get it to work on your smartphone too, feel free to let us know by dropping a comment below.