HTC One 4.2.2 update coming OTA by mid-June
26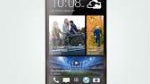 We've seen the
Android 4.2.2 leak out
to the unlocked international version of the handset, and now we're getting word on when to expect the update to officially roll out over-the-air (OTA). HTC Russia's Andrey Kormiltsev is saying that the rollout of Android 4.2.2 should start by mid-June, so there is only a couple more weeks to go.
Kormiltsev is the Country Manager for HTC in Russia and The Commonwealth of Independent States (CIS). His tweet was short, but to the point, saying simply, "HTC One upgrade to 4.2.2 is planned for mid-June. By FOTA." (translated) So, it sounds like HTC One owners should be seeing the 4.2.2 upgrade, and Sense 5.0 tweaks before the HTC One Google Edition is released.
Of course, there have also been rumors about HTC offering a way for current One owners to install the
Google Edition ROM
, but we haven't heard anything new on that front. Also, this isn't the first time we've heard that the HTC One update to
4.2.2 is on the way
in a matter of weeks, but this time the source is far more reliable.