HTC HD2 tries out Windows Phone 7
2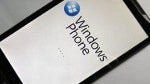 The HTC HD2 is not only a fine looking handset, it also has the ability to confront naysayers and do things that others say it is not capable of doing. Running Android 2.2? That's been accomplished. Overclocked above 1GHz? Piece of cake.
So when Microsoft said that no current Windows Mobile phone would be able to run Windows Phone 7, the mighty HTC HD2 took this as a challenge and now has been caught on video using the new software. The device, equipped with a 4.3 inch display and powered with a 1GHz Snapdragon processor, boots up the OS easily, loads the start screen and both the Picture and Games hub. All touch functions work as does pinch-to-zoom, and the hardware buttons all function.
For those who want the monster hardware specs seen on the HD2, but want the latest and greatest features from both the hardware and software side, the easiest solution-if not the cheapest-is to head over to T-Mobile to pick up the HTC HD7. Your only other solution is to see what comes out of the third party developers' labs because Microsoft has already made it clear that handsets that run Windows Mobile will not be powerful enough to handle Windows Phone 7-at least not on an official basis.
source:
Pocketnow