Grab these three paid iOS apps, now free for a limited time
3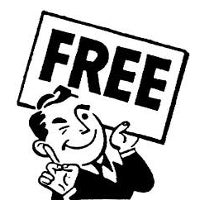 Looking to add more apps to your iPhone or iPad while keeping your hands out of your wallet or purse? Today, we have a list of three paid iOS apps that are free for a limited time. That means any hesitation on your part to download and install the apps you want, could result in you having to pay for them.
With that in mind, let's begin. Normally 99 cents, the
Dual Music Player Plus
allows you to listen to two songs at once using your iOS powered device. The music can play in the background and you can see the name of the song, the artist and artwork from the appropriate album cover. You can set a sleep timer allowing you to head off to dreamland with the sounds of two songs reverberating in your ears. We can't think of a reason why you might want to hear two songs at once, but if that situation ever arises, this app has you covered.
Super Hexagon
is a game created by noted video game designer Terry Cavanaugh. It was a runner-up for App Store game of the year in 2012, and is usually $2.99. If you like challenging (and addictive) games, you should install this now.
No-limit Ringtones Pro
allows you to convert any of your mp3 and AAC iTunes songs into a ringtone. If your dream is to have your voice used as a ringtone, this app will use a built-in recorder to make your dream come true. You can also share your creation on iTunes or via email. This app is usually 99 cents.
It isn't a huge selection to choose from, but perhaps you will find one (or more) of these apps to be useful.
source:
Dual Music Player Plus
,
SuperHexagon
,
No-limitRingtonesPro
via
BGR