Google to produce smart speaker with screen to take on the Amazon Echo Show
12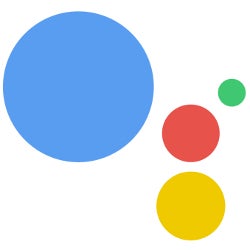 After the surprising success of the Amazon Echo created strong demand for the new product category known as the smart speaker, Google launched its Echo challenger last November. With
Google Assistant
in the role of the virtual personal sidekick, which is held by Alexa on the Echo devices, the Google Home came to market on November 4th, 2016. The latest data show that Amazon controls more than 70% of the smart speaker market with Google accounting for roughly 25%.
Just the other day,
Google pulled YouTube from the Amazon Echo Show
. This is the version of the Echo that features a 7-inch screen. Google claimed that Amazon had removed the ability for users to subscribe to channels, and also eliminated the autoplay option. Making those changes unilaterally allowed Google to pull the streaming video app from the Echo Show. Conspiracy theorists, however, will probably get a kick out of the latest rumor that has surfaced just days after Google pulled YouTube from the Echo Show.
Google originally planned to release this new smart speaker in the middle of 2018. But with new competition soon to be launched in the form of the Microsoft Invoke, a smart speaker from Sony and the Apple
HomePod
(expected to launch in December), Google might decide to speed things up so that it can launch the device earlier than expected.
There is the possibility that Google could reveal more info about the "Manhattan" on October 4th. This coming Wednesday, Google is planning on unveiling the
Google Pixel 2
and the
Google Pixel 2 XL
.
source:
AndroidAuthority