Google now offering Nexus OTA files along with factory images
2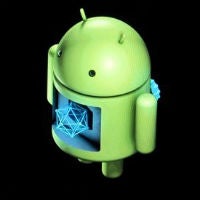 Google has always been good about offering factory images for Nexus users, but the trouble with that is if you want to get the newest version of the software for your device you'll have to be okay with unlocking your bootloader and wiping your data and starting from scratch. Now, Google is starting to offer up over-the-air (OTA) update files for Nexus users as well.
The Google Developers website is now showing the two most recent Android 6.0.1 OTAs for all Nexus devices from the Nexus 7 (2013) up to the
Pixel
C.These are not the incremental files that can sometimes take a while to be posted but full OTA files, which means users can sideload them without unlocking the bootloader first. Of course, that does mean you will still need to deal with ADB. Not a terribly difficult thing, but it can be finicky from time to time.
Either way, it's great to see Google offering more tools for developers (and by extension those of us who want everything right away). We'll have to wait and see how quickly these full OTA files get rolled out when new versions of Android are released, but we sure hope it'll be faster than the incremental OTA files.